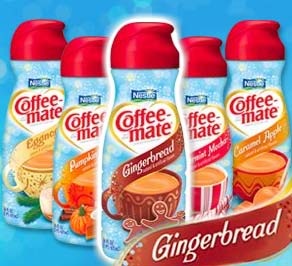 Walgreens seems to be stepping it up this week, perhaps to get back in the competition with the awesome Rite Aid?
Here's what you can get for
free...
2 Coffee Mate creamers; 1 Nivea Men's body wash; 2 packages of Ricolas; and 1 Bufferin aspirin. After Register Rewards, you can get Mucinex and Blistex for free, too. Check out
Money Saving Mom
for the details!
Also, check out
Maven of Savin'
to print a coupon for an upcoming money maker on ZarBee's Cough Syrup.
There has been
a lot of free medicines
lately. Where can you donate medicine?