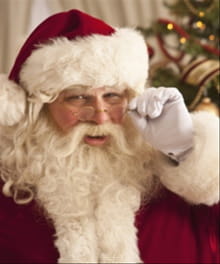 I wanted to share this article from Crosswalk with you,
Who is Santa and What Does He Have to do with Christmas?
, as I learned a lot about the original Santa Claus, also known as St. Nicholas! The information on his life will definitely help me as a parent to explain the Santa craze around Christmas time. We personally do not want our kids believing in the secular Santa, but it's helpful and encouraging to know about the original man who was known for his generosity in helping the poor.